Dance Floor Rentals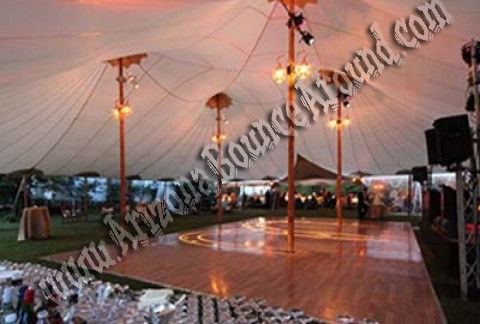 Dance Floor Rentals in Phoenix, Rent a Dance Floor in Scottsdale, AZ.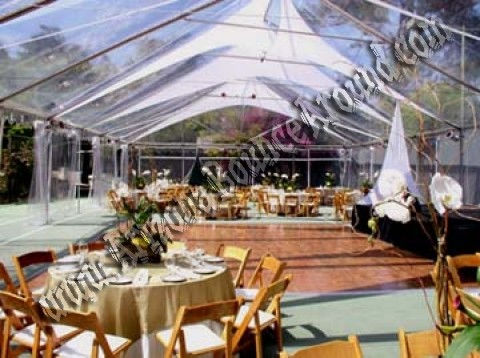 Arizona Bounce Around offers high end dance floors for rent in the Phoenix and Scottsdale area. Our dance floors feature a nice wood grain look that adds that new modern feel to your event. Dont get stuck with the out dated cross grain dance floors offered by some companies. Dance floors should have a striking appeal from all areas of your event. Whether your hosting a wedding, birthday party, school party or just a party that need a dance floor this is perfect for you. Add our dance floor lights or LED Black Lights for the ultimate dance floor experience.
Our dance floor is assembled from 4' X 4' dance floor panels so we can configure any size you need using the 4'X4' panels. Each dance floor panel rents for $26.56 or $1.66 per square foot. Set up and removal is included for perfectly level surface. Delivery and pickup charges will be based on the size of dance floor you order and the distance we need to travel. Delivery and pickup charges are not included in the $26.56 per panel price.
Popular Dance Floor Sizes Available:
8' X 8'
8' X 12'
8' X 16'
8' X 20'
12' X 12'
12' X 16'
12' X 20'
16' X 16'
16' X 20'
20' X 20'

Phoenix Dance Floors for rent